Intelligent, Experienced, Dedicated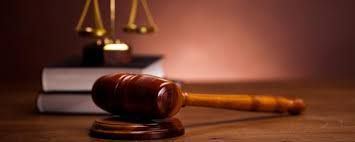 The Law Office of Roya Hanna in Baltimore, MD provides exceptional client oriented service in the areas of criminal and family law. As a former prosecutor, Roya Hanna has handled every type of
criminal defense
case imaginable including DWI/DUI, drug cases, armed robbery, assaults, every type of homicide and attempted murder, rape and sexual assault, handguns and wiretaps. If you're looking for an experienced and professional criminal defense attorney, Attorney Roya Hanna is here to help you. For the majority of time in the prosecutor's office she handled serious violent crime and murders, she knows exactly what police officers should do to successfully build a case and works to make sure that the state has met their burden of proof. When representing clients in
criminal defense
cases, she understands what is necessary to help them prove their innocence or offer the court mitigating factors. No matter what the situation is, whether it be related to a drug charge, DWI defense, or even a family law matter, Ms. Hanna is a zealous advocate and seeks to get the best possible outcome for her clients.
Ms. Hanna brings the same zeal to her
family law
cases. For every divorce, custody battle or contempt action, Ms. Hanna seeks to help her clients do what is in the best interests of their children, their selves and their families. While a staunch advocate, Ms. Hanna also understands that particularly in the area of custody often the best solution for the children is resolving the case in an amicable fair manner so that her clients can achieve civility with the other side after the court case is over. Additionally, Ms. Hanna also can handle your prenuptial agreement or co-habitation agreement.
Ms. Hanna has litigated over 100 jury trials in Baltimore, MD, countless court trials and hearings and is ready to put her experience and dedication to solving your case. If you're looking for an experienced, competent attorney to handle your next
criminal defense
case or
family law
matter, please contact Attorney Roya Hanna for a free, no-cost consultation. The Law Office of Roya Hanna offers reasonable rates and payment plans to help you through your difficult times.
"Injustice anywhere is a threat to justice everywhere... Whatever affects one directly, affects all indirectly."
Martin Luther King, Jr.

---