Intelligent, Experienced, Dedicated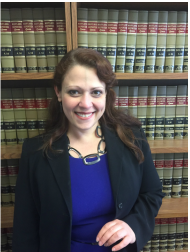 Choosing the right attorney is one of the more important decisions you have to make in handling your case. The right attorney can be the difference between a legal nightmare and an easy resolution.

So, why should you choose me as your lawyer? I graduated from the University of Maryland School of Law in 2000. I was a prosecutor in Baltimore City for 12 years, trying over 100 jury trials and litigating countless motions. My last 4 years in the State's Attorneys' Office, I tried murder cases almost exclusively. I never lost a homicide. While victory depends on the facts of the case, I attribute at least part of that record to my dedication and preparation. When I enter a courtroom for trial, I know every detail of the case and have researched every legal issue thoroughly. The law is constantly changing and I am committed to staying up to date on the law and finding that one precedent that seals the deal for my client.

My practice focuses primarily on criminal defense, family law, and personal injury. Those cases have far reaching implications not only for the client but those they care about most. When that much is at stake, you need to have someone at your side who will fight for what you want and present your case in the best possible light.

To learn more about the services offered, the affordable rates and payment plans sign up for a free consultation.

---
"Injustice anywhere is a threat to justice everywhere... Whatever affects one directly, affects all indirectly."
Martin Luther King, Jr.
---